About My Cancer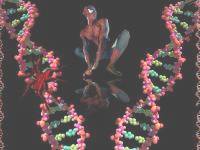 Neuroblastoma accounts for 10% of tumors found in children.

It occurs where cells of the sympathetic nervous system are situated and therefore can be found in the adrenal cortex system and in any one of the sympathetic nervous system glands in the neck, chest, abdomen and pelvis.

Neurons (nerve cells) are the main component of the brain and spinal cord and of the nerves that connect them to the rest of the body.

When these cells fail to develop fully, they can become cancerous and result in Neuroblastoma.

Once the diagnosis is made, a diagnostic process occurs to Stage the disease.

Joey was diagnosed via a biopsy and other tests.

He is in Stage IV of the disease.

He will undergo a series of 6 chemotherapy treatments, a surgical removal of the tumor, a stem cell harvest/transplant and follow-up radiation.

His treatment is based on a protocol developed by Children's Oncology Group and is standard at all treatment facilities.

He will be monitored for progress throughout his treatment plan.

About Neuroblastoma from Jeff Tubo < Click HERE >

Here is some more detailed information < Click HERE >

Click Here to See The Great
Hospital That Takes Care of Me!
Click Here To See My Wonderful
Doctor (I spin Webs at her all the time!)
Click Here To Learn About "Children's Miracle Network":
These Events and These People Make a Difference for Kids Like Me!
[ Home] [ Joey Prayer Page ] [ Joey's Benevolent Fund ] [ About Me & Photos ] [ About My Cancer ]

[ Guest Book and Updates ] [ Upcoming Benefit Events ] [ Email Us ] Copyright © 2010