Update #194
---

---
Posted by Laura Tubo August 14, 2005
Yeah-we're still here, but only in short spurts. We have been on the go nonstop since the last update.
And, we have many more plans before school starts on Aug 23rd. I can no longer say that we are having the Summer we missed last year, because, I think we've packed 2 Summers into this one.
Since the last update, we spent a few days at Maumee Bay State Park with the Tubo family. We spent 3 days swimming, biking, hiking and just running around.
Gina mastered the 2-wheeler, and Joey boogied around on his bike the whole time. My mental snapshots will be stored forever as I watched him do all of the things a 5-year-old boy should. Cousins, Mitchell, Matthew, and Michael were there too. And, Joey kept up with everyone. Wow-I remain in awe when I think of where we were last year.
Next week, we will scan again. We go in on 8-18-05, almost a year to the day that we were admitted in Cincinnati. When these times come, my reality sometimes sets in. I seem to have the power to put everything behind me until we have to have some kind of appointment. Then, God sends me a message through my son to remind me that he is still there. Last week, it came in my sister's pool. We were all swimming and just enjoying the day, when Joey stood up on a boogie board and said, "Hey Mom! Watch this!!
It's my 'Have No Fear' move!" Then, he promptly jumped off into the water. In that moment, that balance between faith and fear returned to my mind. Joey balanced himself on that board and reminded me that if we just jump into each day, we can wash away the one before and look ahead with God's help.

Thank you for continuing to support us through prayer. Thank you for continuing to read even though I am not as regular in writing. We have much to accomplish...and together, it all seems possible...
.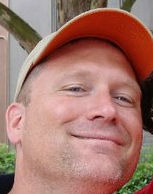 Send us a message!
---
[ Home] [ Joey Prayer Page ] [ Joey's Benevolent Fund ] [ About Me & Photos ] [ About My Cancer ]

[ Joey's Blog ] [ Upcoming Benefit Events ] [ Email Us ] Copyright © 2005 www.JoeyTubo.com